Welcome to the Website for the Coxheath Veterinary Surgery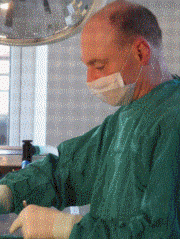 Welcome to Coxheath Veterinary Surgery website from Patrick Tibbitts and the staff. We are located in the town of Coxheath on the outskirts of Maidstone in Kent, England, United Kingdom. We take great pride in the level of care and the range of facilities and services that we are able to offer you and your pet. Our Veterinary Surgery is open 6 days a week and our veterinarians and veterinary nurses are dedicated to providing you with the best pet care.
The Coxheath Veterinary Surgery was setup by Patrick Tibbitts in 2000. Patrick was born in New Zealand and came to England to work as a vet in 1988. He worked predominately in the South of England and finally settled in Maidstone. Our practice logo which includes the Kiwi and the Silver Fern are reminders of his New Zealand roots.
Please click on the link below to open the Coxheath Veterinary Surgery welcome letter.
Peruse Our Website
This, the Home page of the Coxheath Veterinary Surgery, contains general information about us and the services we offer.
Please visit our Services page for the complete range of veterinary services we offer.
Check out the Our Surgery page for information about the surgery as well as downloads.
Visit our About Us page to get details on how to Contact us, about our organisation and about our staff.
Why Choose Coxheath Veterinary Surgery?
We are a welcoming, modern and professional surgery designed with all the veterinary needs of your pets in mind.
Our staff are Professional and Compassionate
We provide case continuity with your Veterinary Surgeon
We have ample free parking
We are open Monday to Friday from 8am to
7pm and Saturday 8am to 12 noon
Our Commitment to You
We will provide:
your animal with the highest standard of treatment and care
you with a first class service.
Together in Sickness…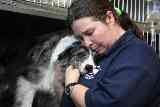 We provide the highest standards of medical and surgical care for our clients' pets in a well equipped, caring and friendly environment.
We have a convenient appointment system that gives you ample time to discuss symptoms, concerns and treatment plans with your Veterinary Surgeon
We have a well-trained and dedicated team
Our kennel room is comfortable and quiet where our inpatients are cared for by experienced Veterinary Nurses
We have a Modern Medical and Surgical facility
…and in Health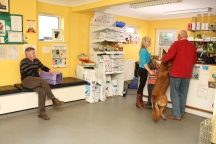 Our aim is to help our clients ensure that their pets have a fit, healthy and happy life.
We have Nurse clinics available to provide advice on all areas of preventative health care including feeding, worming, flea control, weight management and dental care
We have structured health care programmes for dogs, cats and rabbits of all ages
We provide preventative health monitoring
Puppy classes are run at the surgery in the evening